Cloud Enablement
Employee Technology That Allows for a Productive and Productive Workforce
Cloud knowledge could be the most significant investment you make—and it's much easier than you think. As these entrepreneurs have realized, talent change begins with the people, intellectual capital, and culture you already have.
The enterprise work environment has evolved dramatically due to the rising need for remote work and a more varied workforce. Organizations must ensure that each person remains engaged and productive in the office or home.
As a result, every part of the corporate IT infrastructure is tested. Mainwins INC's workforce enablement solutions aid enterprise IT organizations in ensuring business continuity through a continually connected workforce.
Why is cloud-based IT the way of the future?
Enterprise business apps typically require substantial IT administrative resources to keep them running. As the number of IT solutions grows, testing, integration, and maintenance costs, leaving fewer resources to focus on building strategic business solutions.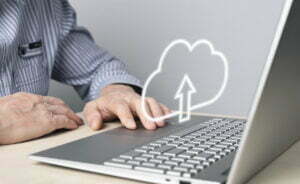 Adopting cloud-enabled procedures enhances infrastructure management, which leads to better results across the board, including:
IT overhead costs are reduced.
Scaling processes depending on need has resulted in better IT asset use.
Improved service quality and more advanced solutions as a result of increased agility
IT teams can standardize system configurations and automate IT procedures by implementing a cloud-based strategy. This allows them to focus on what they do best: developing and executing critical business solutions.
However, realizing a cloud-enabled workforce's benefits demands more than migrating programs to the cloud. Strategic investment and commitment are required for a successful cloud shift.
Workforce Enablement Experts' Professional Services
Our expert IT consultants and professional services team are available to help every deployment in addition to the solutions Mainwins Inc provides.
Our workforce enablement team has extensive experience supporting every area of the IT lifecycle while following established techniques and best practices, ensuring that your staff thrives.